The acceleration of vaccinations in the U.S. has been offering increased hope of the situation slowly easing in the country. Despite these, you may still be unsure about gearing up for the launch of your food business after COVID-19.
New challenges pose themselves in the post-pandemic era, but the key is to evolve with the times. The effects of the virus have changed the restaurant industry permanently. Now, you must carefully plan your steps to make sure you have covered all your bases before opening.
Financial Security via Insurance
Opening a new business is a risk in itself, but there are several ways to minimize your worries in the process of putting it up. First, you absolutely must insure your business. Insurance protects you from property damage, staff or customer injuries, theft, and other potential problems that may come up later on.
These may not seem like a need now, but getting a policy for your restaurant is a means to secure its future. Besides, state requirements will most likely require insurance before issuing you a permit to operate.
In the long run, remember that you are not saving money by foregoing insurance. Instead, you are exposing your restaurant to risk. Insurance is your safeguard against potentially large losses.
Online Presence and Ambassadors
Once you have protected the financial aspect of your business, you also need to make sure that people are aware of its existence. COVID-19 has dramatically increased the frequency with which people use the internet. This emphasizes the need for your restaurant to be visible to customers in its physical space and the digital sphere.
The basics are to create a social media account and target customers in your area with ads. Post eye-catching photos and videos of items on your menu on Instagram, as it is a visuals-heavy platform. Another tip is to mix up content types on Facebook because its layout accommodates more kinds of posts.
Make sure that your contact information, address, and store hours are visible on your online pages. These, along with a quick response rate, will keep consumers interested and give them an easier time finding your restaurant.
If you have friends and family you can approach, invite them to become local ambassadors of your business, too. These personal testimonials attach more charm and higher credibility to your local restaurant.
Restaurant Necessities
When customers come and visit you, they should not be disappointed with what they find. More importantly, they should not feel as if their safety is being compromised.
1. Hands-free Facilities
People have become much more conscious about the surfaces they put their hands on. Respond by going hands-free in whatever way you can.
First, choose sensor-activated faucets and dispensers for the washrooms. Make cashless payment options available, too. By minimizing the areas in which customers have to make physical contact with different objects, you help them feel safer in your restaurant.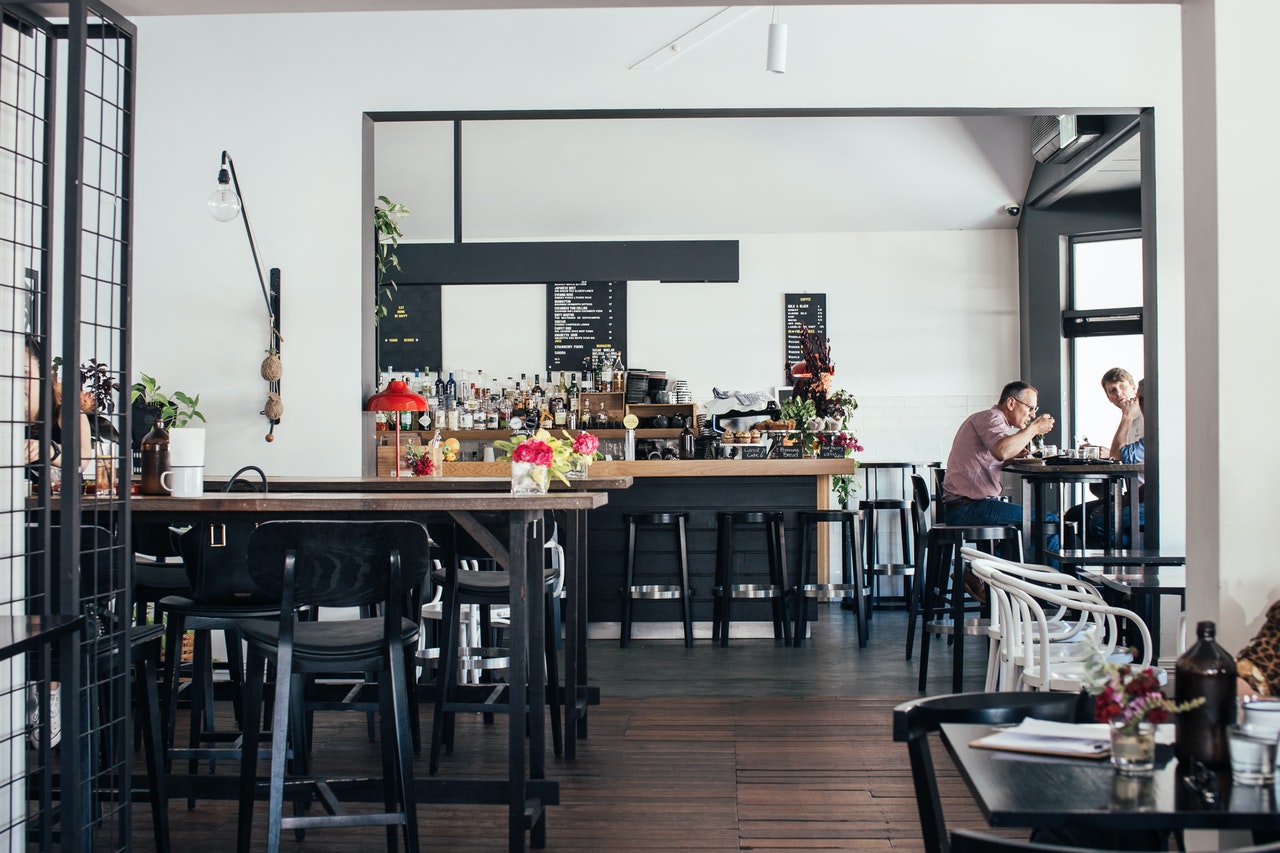 2. Sanitation Stations
Disinfection stations should be a permanent fixture. Have them at the entrances and exits and in the washrooms to encourage and remind visitors to regularly sanitize their hands. It will be even better if you use motion-activated dispensers.
Note that visible sanitation areas reassure customers of rigorous efforts to maintain safety and cleanliness.
3. Al Fresco Areas
Poor ventilation encourages the spread of the virus. Allay your customers' fears by showing your efforts at maintaining good air quality in your space.
First, keep windows and doors open when the weather permits and have outdoor dining options. Despite restrictions easing in the future, some diners will still prefer to eat al fresco. You can also install filters and air purifiers to support high air change rates in your restaurant.
4. Delivery Services
COVID-19 forced restaurants to set up pickup stations outside of their restaurants and to rely heavily on deliveries. The post-pandemic setup should find a more efficient way to continue this practice.
One solution is to have customers place their orders ahead via an app so that they will only come to the location to pick up their food. Using cashless payments for deliveries will also speed up operations.
Conclusion
To best see how the restaurant industry is adapting to the coming of the post-COVID-19 era, review how successful restaurants have been responding. See which of their practices could work for your business and tailor-fit them to yours.
Finally, do not hesitate to communicate all of your measures to customers through social media posts and signs in your restaurant. Safety is the highest priority even after the pandemic, so amplifying your protocols will only work in your business's favor.