Employee burnout is on the rise. Remote work has been the most drastic change that professionals experienced over the past year. The sudden outbreak of a global pandemic forced countless businesses to establish work-from-home arrangements for their employees.
This unexpected transition severely affected daily business operations. More than that, working-from-home also posed mixed outcomes regarding employee productivity and engagement. After almost a year of working remotely, this setup is expected to remain in the post-pandemic era.
Collaborative Effort
Working-from-home limits avenues for employees to collaborate with one another. Collaboration is an essential element of any workplace. According to recent statistics, at least 97% of employees and executives believe that teamwork significantly affects the outcomes of projects.
As employees spend more time isolated from their colleagues, it presents hindrances that inhibit cooperation. Businesses should foster a work environment that cultivates cross-functional teamwork across different departments.
Not only will this improve productivity, but it will also boost employee engagement. Without certain interactions, employees are more prone to experience burnout. Actively addressing this issue is crucial. These are the practices employers should adopt to nurture a more collaborative environment that will re-engage their employees.
Open Lines of Communication
The importance of communication persists even through the pandemic. Avenues for interaction have shifted from in-person to the virtual realm. This should make conversations easier and more accessible in light of remote working situations.
Business leaders should make it a point to contact their respective teams, and even specific employees, regularly. Simple check-ins on their task or, at times, personal well-being. Doing so will significantly boost the morale of their employees, especially at a time when the feeling of solitude dominates their psyche.
Prioritize Mental Well-being
One of the key points in helping to reduce employee burnout is to take care of their mental health. This has been a growing issue for many businesses, most especially in the time of a global pandemic. Employers should consider expanding their resources around mental health.
It would be appropriate to include mental health benefits in an employee's healthcare package. Businesses should make sure that there are sufficient workplace policies in place that tackle this issue as well. Promote a culture of support that will encourage employees to know where to draw the line.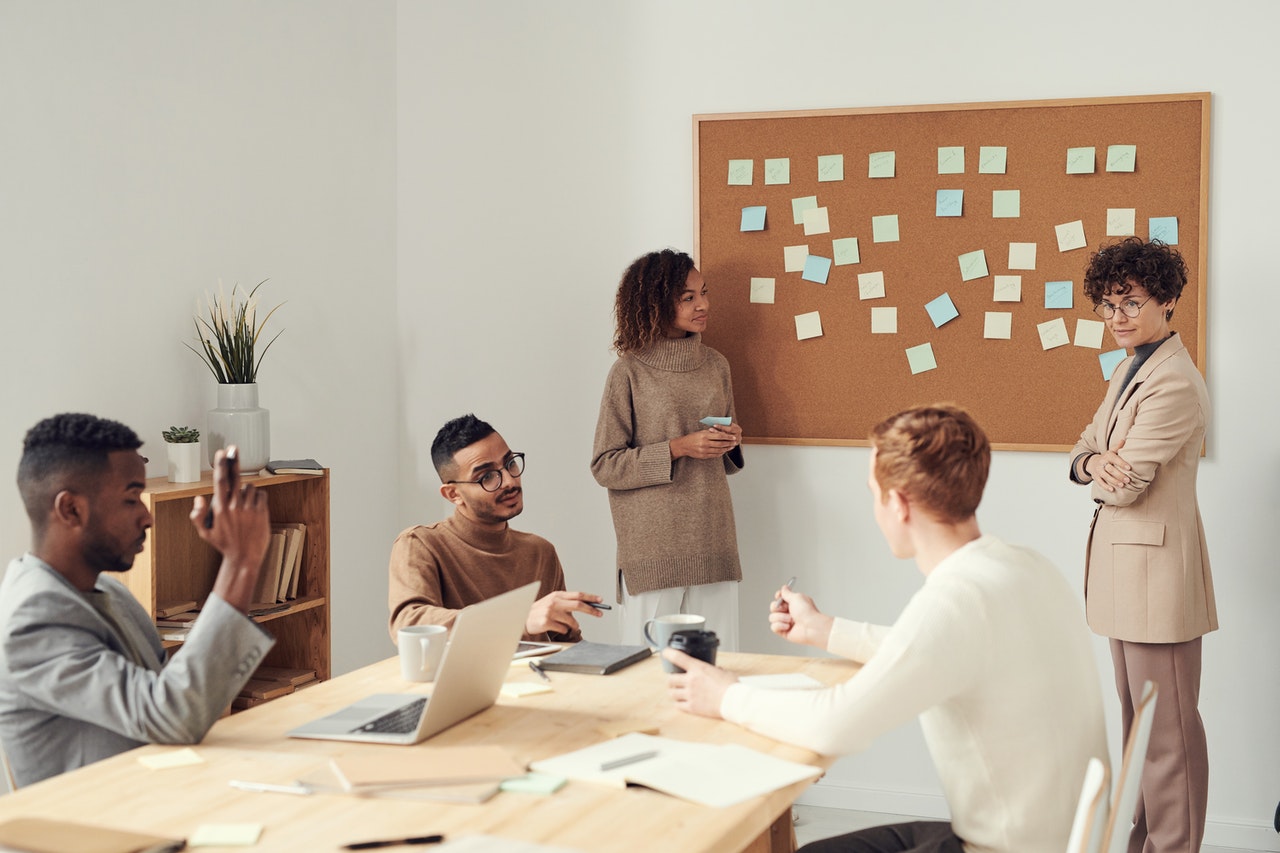 Establish New Foundations
Countless professionals experienced drastic changes both in their work and personal lives. The unprecedented and unfortunate circumstances of the previous year should be acknowledged accordingly. In relation to having open communication, businesses should also consider new expectations.
This is a particular moment of transformation for the entire business. Employers should, likewise, be conscious that their employees' needs have changed. Leaders should discuss with their teams to figure out necessary organizational practices that require modification.
Recognize Good Performance
The success of any business is brought about by the success of a single employee. Regardless of how seemingly small an effort may be, it will eventually lead up to a significant contribution. It's important for employers to make their employees feel appreciated.
Businesses should always find opportunities to offer recognition and positive feedback when it's necessary. These simple acts will definitely motivate employees to remain productive and engaged in their work. It also helps to remind them that they play an essential role within the company.
Extend A Hand
Plenty of adjustments have been made in the previous year alone. For many employees, this can be overwhelming to handle. Some might even feel uncertainties regarding these changes, on top of the many uncertainties that the crisis has already brought.
Leaders should become more understanding regarding their colleague's feelings. It's important to practice reassurance, especially during such trying times. Allow employees an avenue to openly speak up and release their worries. Employers should listen with intent and find a solution with their employees.
Healthy Company Culture
A good majority of professionals have expressed their experiences of experiencing burnout, especially during the global pandemic. As radical changes and the threat of mass unemployment ensue, stress and anxiety will prevail.
The discovery and development of a vaccine promise some form of return to normalcy. However, remote working will still persist. This might prompt employees to become more independent and disconnect from colleagues. While independence is welcome, detachment can prove to be detrimental.
Being able to identify when an employee is burnt-out and actively resolving the issue is essential. Regular team-building activities might suffice. The biggest challenge for businesses, however, is to foster a modified culture for the post-pandemic era. One that will help their employees weather the current crisis and remain long after it has passed.