The world is rapidly aging and more people are retiring every year, presenting ample opportunities for business-minded individuals looking to target the older adult market. Baby boomers, in particular, are approaching retirement age, and the demand for elderly care is projected to skyrocket.
According to the U.S. Census Bureau, over 16 percent of the population is currently over the age of 65, a figure that's expected to rise to 20 percent by 2030. That's over 70 million people who are in need of specialized care and services. This particular segment of the market is also one of the most affluent today. Euromonitor research has revealed that the Baby Boomer generation is worth around $15 trillion. No wonder people are researching how to start a physical therapy business.
It's clear that the older adult market is an incredibly lucrative segment that businesses and entrepreneurs would be remiss to ignore. If you want to seize this valuable opportunity, here are a few business ideas that are geared towards this particular market.
1. Long-term storage
With age comes sickness and disability, and many older adults move into a long-term care facility so they can get the medical attention they need. Some might also want to move to a smaller home. Downsizing requires a lot of work since many older adults are reluctant to sell their possessions, but don't have enough space in their new home to hold everything they own.
This has created a demand for long-term storage units where older adults can store valuable possession they want to leave to their successors, such as collectibles, rare memorabilia, and antique furniture. If you have experience in the real estate industry, you can diversify your holdings by investing in long-term storage facilities in areas with a high older adult population.
2. Home and pet services
Contrary to popular belief, older adults are some of the most mobile market segments today. They spend big money on vacations, cruises, and recreational activities, and are willing to travel far for their dream vacations. But with their children out of the nest, older adults need someone they can rely on to look after their homes and pets while they're away.
Apart from home and pet sitting services, another fast-growing business segment is pet daycare and dog-walking services. Some older adults need assistance in giving their dogs the exercise they need. Also, older adults want to be able to take off at a moment's notice, and a pet daycare service ensures that their pets' needs are taken care of.
If you do decide to venture into this business segment, it's important to get the right types of insurance. Caring for pets and property exposes yourself to liability, and you need to take steps to protect yourself.
3. Home maintenance
Not all older adults choose to downsize to a smaller home or move to a long-term care facility. Some prefer to stay put. However, home upkeep becomes more challenging as they age. This presents opportunities for businesses to provide maintenance services for older adults, including specialized construction work.
Anyone who has built a home knows how difficult it is to find an honest and reliable contractor to work with, and these challenges are compounded for older adult homeowners. Many firms target older adults and charge exorbitant rates or fail to live up to their end of the contract.
Another niche you can enter is personal safety services. Older adults aren't as spry as they used to, and they're more susceptible to slips and falls. Alarms that detect falls and sudden motions allow older adults to call for help without having to dial a phone.
4. Financial management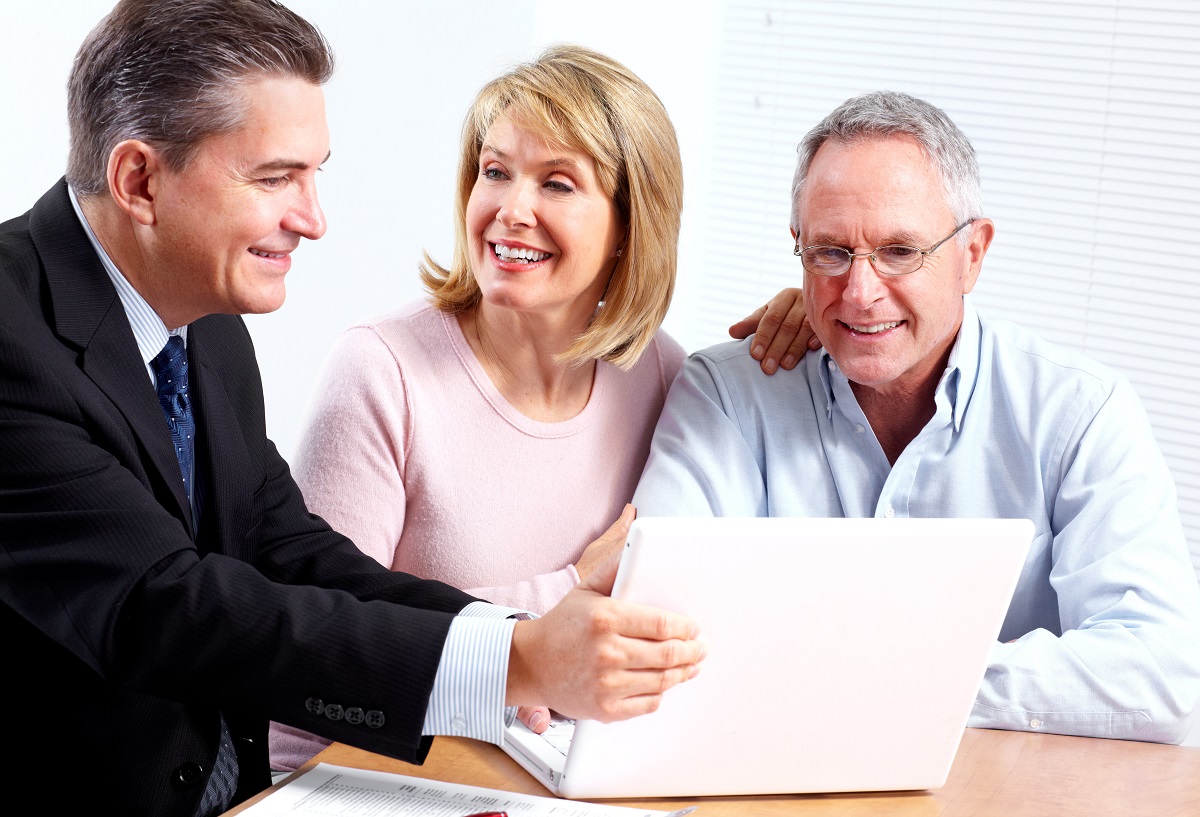 Many retirees and older adults struggle with the financial aspect of retirement. They want to make sure that their savings can sustain their lifestyle in their sunset years. Many older adults also require constant medical attention, which is a huge drain on financial resources. Offering financial services can be as simple as teaching older adults how to handle their money to active management of their accounts and investments.
Before deciding on a business venture, you need to make sure that you have the right skills for the job. The older adult market is a lucrative segment, but the clients can be very demanding. It helps to choose a business that fits your skill set or background.