As you take the leap to be an entrepreneur, learning to handle your personal and business finances effectively gives you a guarantee of what might happen to your business venture. Keeping personal finances healthy ensures that you'll be able to support your entrepreneurial journey. That is the first critical step to ensuring that your franchise for a chicken restaurant or laundry business will turn into a reality.
Being able to make ends meet and keep your finances in order seems like a challenging and complicated task, especially if you're starting. So let's take a look at these concrete guidelines on managing your finances effectively both at work and at home.
Practical Ways to Handling Your Finances
Track expenses.
Tracking where your money goes is the basic 101 for your personal and business finances. Most start-up entrepreneurs don't keep track of their income nor record their expenses. Paying attention to where you are spending your money keeps you in control of your finances. It also gives you a much better insight into your spending habits.
Make it a habit to record expenses in categories, such as insurance premiums, birthdays and holidays, vacations, repairs, entertainment, etc. You can use a simple notebook, an account book, or a computer program. Saving those receipts is a good idea as well. Remember to think before you spend. Don't go overboard with your expenses, especially when you see income flowing in.
Pay yourself.
You're working hard in managing a business, so reward yourself regularly. If your personal finances suffer for the benefit of the business, your business might get hurt in the long run. But when you pay yourself, you'll get to save money that you can use for your personal life or business ventures.
Know your worth and how much you need.
As your business profits, then give yourself an increase as well. Through this, you'll get to learn to be disciplined and set priorities. Invest in yourself just like you do with your business.
Separate personal funds from business funds.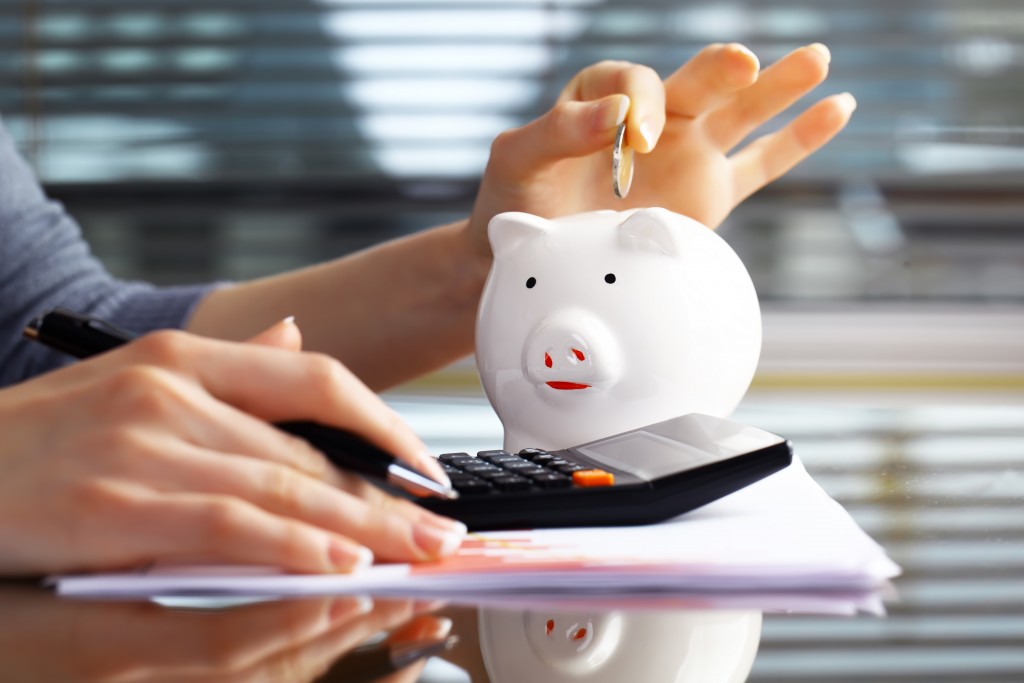 That also helps lessen personal liability if something negative tends to happen. It keeps you organized when it comes to managing your income, paying taxes, and other payments. To keep your sanity, creating a wall between your personal and company bank accounts is the major key. When your business hits a rough patch, you'll get to remain calm since you still have personal funds left in the bank.
In starting a business, entrepreneurs tend to get their finances intertwined. They use their personal money for business expenses, and their business funds to pay for personal stuff.
Allocate a budget.
As humans, we have a lot to financially cover as we have needs and wants. That causes too much stress and headache, so it is vital to learn how to budget your finances. Try to cultivate the art of adjusting or moving money within your budget. It means that you have to take care of every necessity before you think of spending your money on your wants list!
Preparing a weekly or monthly budget and sticking to it helps resist those temptations that will only blow away your funds. Make sure you set aside a budget that will make your personal and business life grow.
Handle Your Finances Successfully
Keep in mind that the key to managing your personal finances effectively is the same as managing your business finances. It's all about creating financial plans, understanding expenses and cash inflows, and maximizing its returns.