Is your family member, friend, or significant other a chef or cook? Do you want to give them something meaningful as a gift? Chefs and cooks work hard to perfect their skills and provide the best dishes for their customers, friends, and family members.
If you want to give a culinary savant a present for a birthday, anniversary, or any other special occasion, here are some of the best things you can give:
1. Engraved knife
When you think of a great present to give to a chef, a chef's knife will likely be on the top of your list. A high-quality chef's knife is always a great gift to give, but why not take it a step further by having it engraved? Engraved knives are not only personalized, but they can also serve as meaningful memory markers in your relationship.
2. Natural stone mortar and pestle
Mortar & pestles that are made from natural stone are ten times more elegant than regular ones. Although they may run a little pricey, natural stone mortar & pestles can last for a really long time, and your chef will be more than happy to receive one.
3. Professional apron
We're not talking about novelty aprons that you wear on a backyard barbecue. To make a chef or cook feel special, give them a high-quality apron that combines fashion with function.
4. Personalized chopping board
Whether they're a professional chef or a home cook, a person who loves to cook will appreciate a cutting board with their name on it.
5. Cookbook
If you know him or her well enough, you should be able to tell what cuisines they love to explore with their cooking. In this way, you can gift them with the latest cookbook in their cuisine to help expand their skills and knowledge.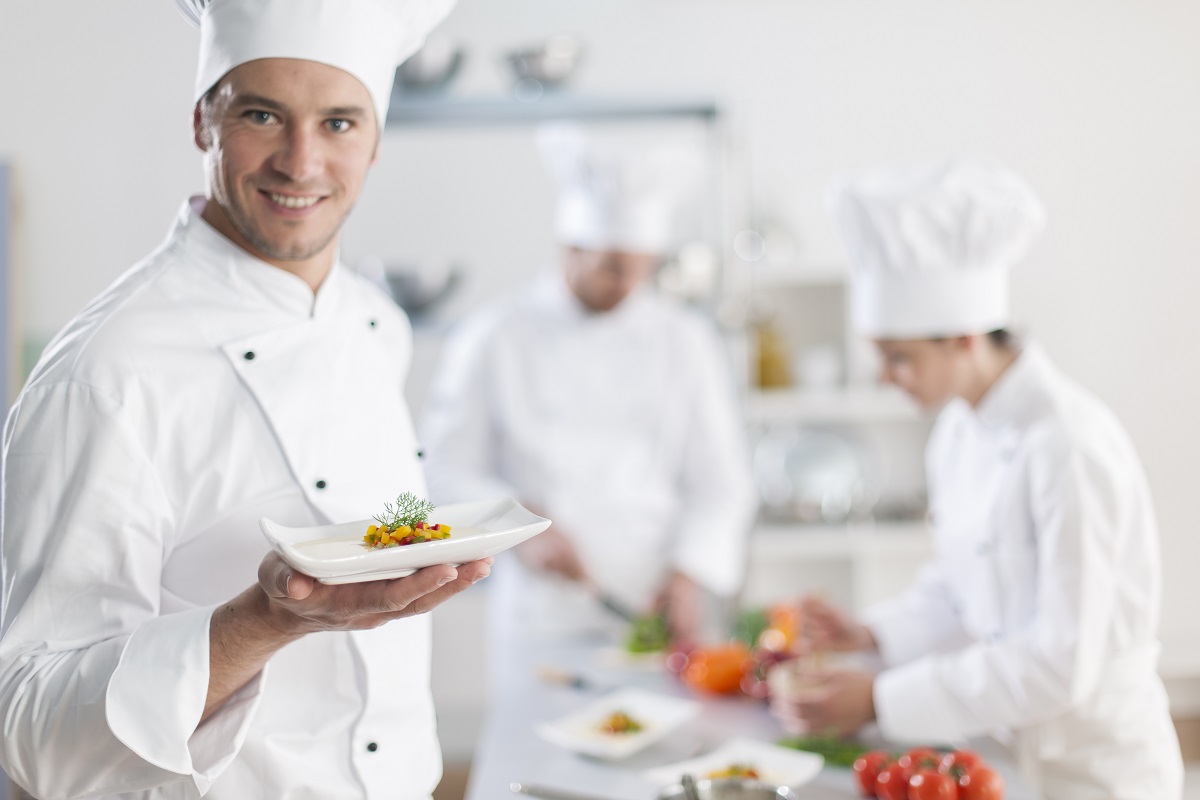 6. Chef's notebook
A chef needs to have a notebook in their pocket at all times. In this notebook, they can write new recipe ideas, ingredient prices, recipe modifications, and other things relevant to their craft. Inexpensive yet much appreciated, a chef's notebook is a great gift to give for all occasions.
7. Sous vide
A sous vide device helps chefs cook a variety of ingredients in plastic bags at very specific temperatures. Needless to say, a sous vide device is a big step in modernist cuisine, and your chef will definitely love it.
8. Wine and cheese basket
Although almost anyone will love a wine and cheese basket, chefs or cooks will love it more because they can pair it with their dishes. Who knows? Maybe they will invite you over for dinner to enjoy your gift together.
9. Gift card
We know what you're thinking: a gift card? That's basic. But consider this: A a chef or cook buys a lot of ingredients to practice at home or cook for guests. Why not give them a gift card to use at the grocery store for their next haul? Plus points if you choose an organic or high-end grocery store.
Making a chef smile can be as easy as gifting them with a personalized chopping board. If you want to give a gift to your chef friend, family member, or significant other, these are the best ideas you should consider.