The coworking industry has finally been recognized. Demands are high and have long surpassed the capacity of existing virtual offices or coworking spaces. Large corporations are allocating parts of their office staff into coworking spaces to increase efficiency and overall satisfaction. Lower taxes have created a surge of business owners and start-ups looking for suitable places to meet clients and investors. A virtual office franchise has proven to be profitable investments with very high chances of success and quick returns on investments.
High Demand
The number of coworking spaces is rapidly growing, but it's not enough to keep up with the high demands of both individuals and corporations. Smaller coworking spaces attract freelancers and independent contractors, but larger (50+ capacity) coworking spaces can attract corporate clients who want to house their staff in a single location. By 2020, 50 percent of all major companies will be using coworking spaces in some form or another. Currently, industry leaders like Apple, Microsoft, and Facebook are using coworking to drive creativity and innovation as well as efficiency and overall happiness. At less than 15 years, coworking can still be considered to be at its infancy stages — with more room to grow and more profits for early investors.
Make a Red Property Profitable
Idle property can be a drain on money. However, with adequate investment, vacant properties can quickly become profitable assets that bring in regularly increasing revenues. Close to 90 percent of privately owned coworking spaces have started making profits within a year and a half to two years. Initial investment costs are usually recouped in within two years of operating at 80 percent capacity but expect faster returns in the next two to three years. While it might take more time for smaller locations to make large profits, staying in the black is all but assured. On the other hand, large locations serving as satellite franchises of established coworking companies have seen higher chances of success and faster returns of investment. Being a part of an existing coworking company also opens new avenues of networking and opens your location to corporate clients.
Minimal Effort Required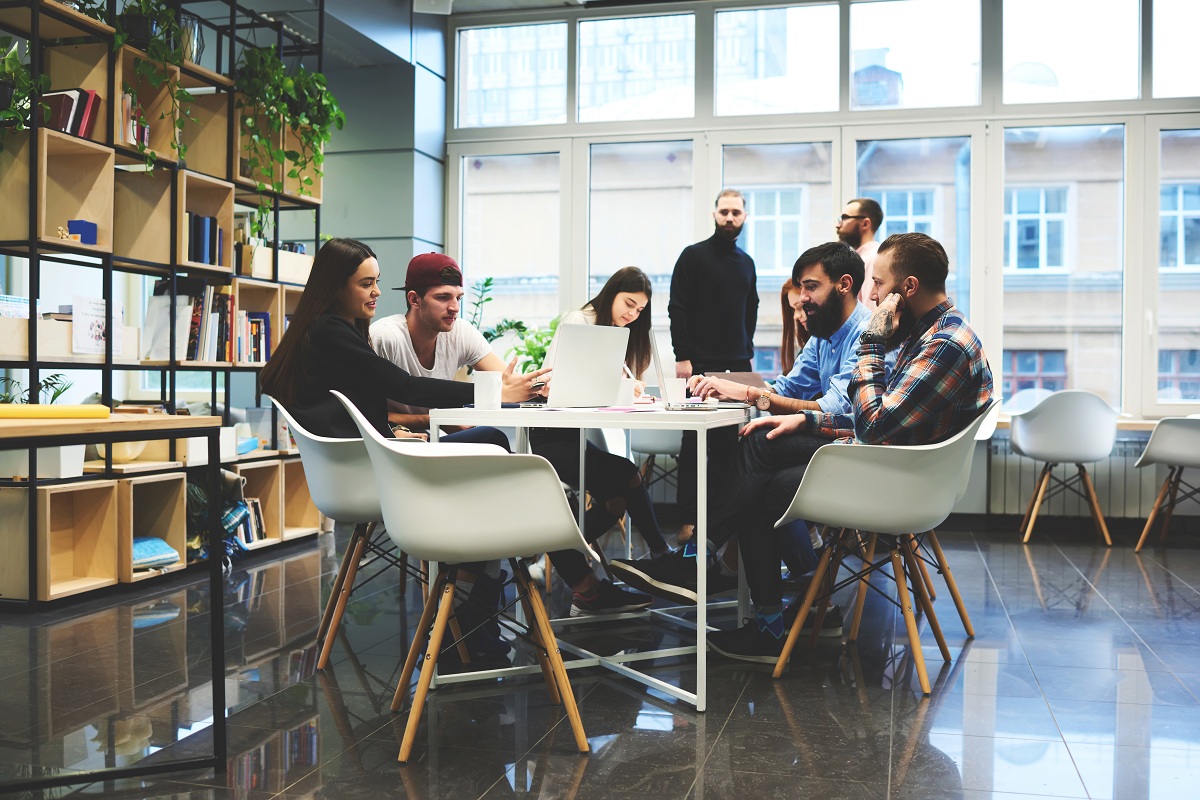 After the initial investment, coworking spaces will require little to no supervision, especially if it's a franchise of an existing coworking company. A coworking company will usually take a portion of your earnings, but this will cover the office spaces' maintenance, salaries, and other logistical matters. Unlike most businesses, prior knowledge and constant supervision and monitoring are not required to run a coworking franchise. Most franchise owners have minimal involvement in their coworking space and continue to work in their given profession. You can count your coworking franchise as an additional source of income or an additional investment. Once a place is up and running, you literally just wait for the money to come in.
By next year, 65 million people — accounting for 40 percent of the U.S. workforce — will be freelancers, independent contractors, and entrepreneurs. Together with large corporations, all of them will be vying for the limited number of available coworking spaces in the country.