Promotional merchandise is an essential marketing tool for your franchise or business as it helps reinforce brand awareness. Promotional merchandise also serves as a means for clients and customers to remember your products and services.
For a promotional product to leave a lasting impression, it must be unique, functional, portable and of good quality. If you're looking for promotional merchandise to use in your upcoming trade show or marketing event, these products are what you should keep in stock.
Customized Apparel
If you want to gain instant brand recall, customized garments are the practical choice. Customized apparel such as t-shirts, hoodies, vests and polo shirts are a staple in many marketing events. As they carry the logo of your company, attendees remember your company long after the event is over. Promotional apparel are easy to produce and cost even less when you buy them in bulk. Recently, tote or canvas bags have become the trend as they are easy to bring and provide space for carrying other corporate giveaways.
Office Supplies
Even in the digital age, people are still drawn to those colorful office supplies that they can display on their desks. Pens, sticky notes, highlighters and key chains are some of the simplest promotional items you can choose, but they are also effective in marketing your company. Since they are more affordable than other promotional products, they can be given on a daily basis to prospective clients and customers.
Snacks and Sweets
Edible items can also help you get your brand noticed. You can select from many options including candies, mints, gums or popcorn. Packed in colorful boxes or reusable tin cans, edible promotional items will add more flavor to your marketing merchandise. Since trades shows or exhibits can take a long while to explore, guests will be able to alleviate hunger pangs with the help of your edible promotional products.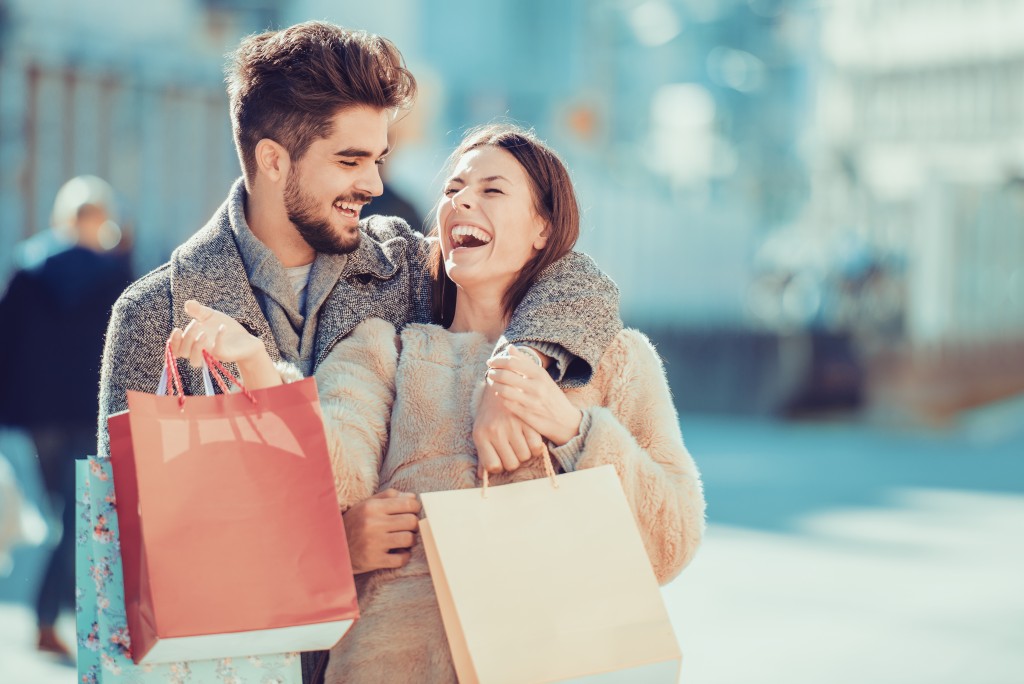 Tech Tools and Accessories
Technology-related items like USB drives, Bluetooth speakers, portable power banks and mobile phone accessories are also an effective way to showcase your brand. People who are always on their phones, tablets or laptops will actually find the need to use your technology-related promotional merchandise, thus, increase brand recognition.
Health and Wellness Products
You can also make your brand known to prospective customers and clients by luring them with fragrant scents of bath bombs, shower gels, hand soaps and sanitizers. Regardless of gender, these grooming items are guaranteed to charm attendees. Fitness and wellness products such as water bottles, yoga mats and neck pillows will help your attendees gain familiarity with your brand.
Eco-friendly Items
If you're going for a sustainable marketing strategy, you can opt for promotional items made from eco-friendly materials. You can give out office supplies made from bamboo, notebooks made from recycled paper or eco-bags made from natural plant fibers. You can improve brand exposure and at the same time encourage your clients to be more conscious about saving the environment.
Your options for promotional merchandise are plenty so you need to look for the ones that will generate a powerful first impression. More importantly, you need to select the products that will create value for your prospective clients — items that they will be able to use for the months to come, hence strengthen awareness for your brand.