Retirees from all over the U.S. flock to Florida — and for very good reasons. The state is one of the most retiree-friendly states in the nation — with both the local government and the private sector focusing on senior residents.
No Taxes on Retirement Funds
Florida is one of the U.S.' tax-havens. The state will not tax your Social Security or 401k withdrawals. Retirees get to keep most — if not all — of their retirement fund. Even if retirees want to continue working, the state will not tax their income. More money means more disposable income and retirees can enjoy their retirement to the fullest. It is not unusual to see retirees on the golf course or driving around in fancy cars. The state also doesn't impose estate taxes or inheritance taxes — making it easier for families when the time comes.
Warm Weather
It never gets cold in Florida. There's plenty of sunlight — the reason for the Sunshine State moniker as well as naming its basketball team Heat. There is no snow whatsoever and temperatures rarely fall below 40°F, even in the coldest winter months. Florida's warm weather is the number one reason retirees flock to the state. The warm climate makes it easier to move around or engage in physical activities and it is also easier on the joints. Seniors won't be spending as much money on medication or in keeping the house warm over the winter.
Senior-Centric Healthcare
Florida has over 300 hospitals and more than 600 clinics — most of them specializing in senior-centric medicine. The state is at the forefront when it comes to research and treatment of diseases and conditions affecting seniors. There is no lack of knowledgeable doctors and nurses or hospital beds once one needs treatment.
This provides seniors with better diagnosis and treatment for their ailments — reducing the length of costly hospital stays. The vast number of hospitals and doctors also allow seniors to choose the best treatment at their desired price range — although Florida rates are already lower compared to the rest of the nation.
Lots of Things to Do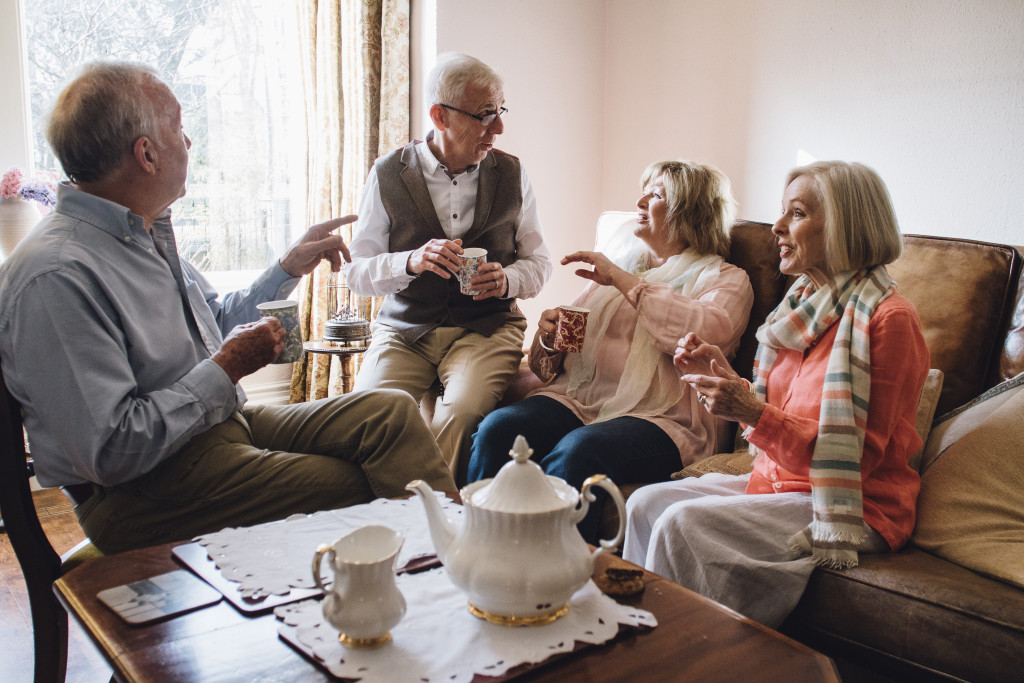 With close to 5 million seniors comprising 20 percent of the population — Florida is geared towards pleasing its senior population. Whether it is state policies or commercial establishments, almost all entities cater to senior residents. Whether it's golfing, fishing, or any other activity — seniors hold an edge as they overwhelmingly have preferential treatment in the state.
Florida also has one of the most vibrant nightlife in the nation, and seniors can wine and dine as they listen to their favorite music or dance the night away. Most establishments will have certain perks for seniors — whether it be extended happy hours or special rates during specific days.
Things to Watch Out For
From December to February, more than 25 million tourists visit the state. Things can get rowdy, especially near Miami Beach. Insects thrive in tropical climates, so ants, mosquitoes, bees, and wasps are bigger and their numbers on certain days can be overwhelming. The use of insect repellents is a norm in the senior population as well as new residents. It can also get extremely hot during the summer — especially with the humid weather.
Most residents know when to stay indoors and just crank up the air conditioning. Florida is also no stranger to floods and hurricanes. Although hurricanes are rare, the damage they produce can be substantial. Although certain measures can minimize the effects of flooding, a flood insurance policy is still essential in keeping one's home safe and secure.
Taking the limited finances of seniors into account, Florida is still one of the best places to retire. With no taxes, better but less expensive healthcare, and establishments that cater to the whims of their older patrons — it is difficult to find a more retiree-friendly place.