The real estate industry has produced some of the richest men in the world. Even Warren Buffet, a well-known American investor and business tycoon, invests in real estate. However, it doesn't mean that you should go blindly into investing in real estate because other people were successful in it. You must do research, lots of it, before you dive into the world of real estate investing.
Investing in apartment buildings is a great real estate investment. Multifamily dwellings have a steady demand. It is less risky, and with multiple tenants, you can easily pay for your mortgage. Although being a landlord is a big commitment, it can give you significant returns on your investment if done right. It gives you a recurring rental income from your tenants and tax benefits as well.
Owning an apartment complex also gives you creative avenues to earn more income. You can add amenities, such as paid parking spaces and a members-only gym.
A multi-family dwelling reduces your risk of total vacancy. For single-family dwelling units, you, as the owner, will have to shoulder all the costs and the mortgage. For multi-family dwellings, a single vacancy can be cushioned by the other tenants. As long as there are occupied units, you will not have to pay for all the costs and mortgages on your own.
If investing in an apartment complex looks attractive to you, then here are some things that you need to consider.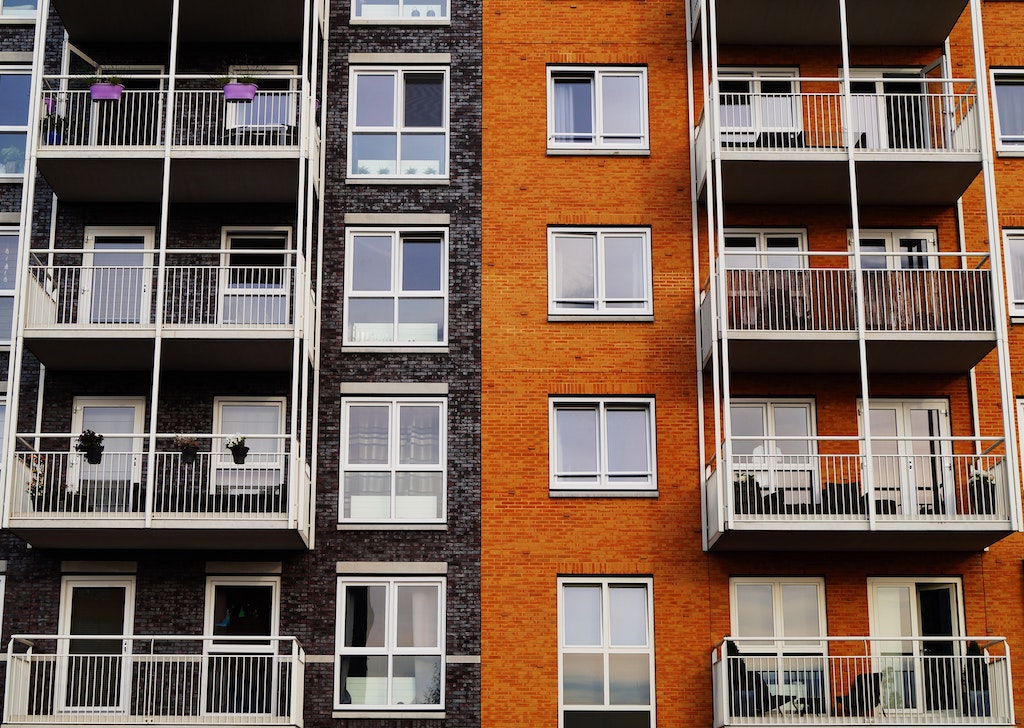 Look For The Right Location.
As with all real estate properties, location matters. You do not want to be stuck with an apartment complex in a place that is going nowhere. Choose a place where the population grows and businesses are doing good.
You should look for locations with low taxes imposed on real estate properties. Locations that are near schools, malls, and parks are also good for business. Avoid towns and cities where crime rates are high. ;
Free Yourself From Any Personal Debt First.
Before you make any investment, you have to free yourself from personal debts. Pay off your student loans, credit card debts, and other loans first, especially those that earn interest.
However, if you have calculated that your rental property's return is greater than your debt, then it is okay to proceed. Just make sure that you have a safety net where you can still pay off your personal debt should things do not work out as planned.
Are You Ready To Be A Landlord?
Becoming a landlord is not a simple task. You have to know how to do simple repairs whenever your tenant calls you for problems in their units. Hiring people to do it might seem like the most logical solution, but you would want to save as much as you can if you are starting. However, as you grow your rental property portfolio, you can put up a team of handymen who can do handyman services for you and your tenants.
Prepare For A Downpayment.
Real estate investment properties require a higher downpayment than a residential home. You need at least a 20% downpayment for your apartment complex. Make sure that you are fully prepared for it. You can apply for bank financing through a personal loan.
Buying in cash, if you can, easily gives you a positive return. However, financing can actually give you higher returns in the long run. You can use the cash instead to grow your real estate investment portfolio and your source of income.
Choose a lower mortgage so you can have significant earnings after you pay for your monthly dues. Research is the key, so do not settle for the first lender that you meet. Look for other lenders, and choose the one that can give you the lowest interest rates and lowest monthly mortgage.
Invest In The Right Insurance.
Investing in insurance protects you from unexpected and unforeseen expenses. Landlord insurance protects your newly acquired investment. It covers property damage caused by natural disasters, fire, vandalism, among many others, liability protection, and lost rental income due to reasons that can make your property unlivable. You can also invest in additional riders or coverage such as flood insurance, guaranteed income, and additional construction expenses.
Be Ready For Unexpected Costs.
While regular maintenance and upkeep are fixed costs that can eat up your income, you can prepare for them. What you need to be ready for always are the unexpected costs. Bursting pipes that can flood a kitchen or damaged windows from sudden storms can cost you significant repairs and replacement. Set aside at least 20% of your collected monthly rentals and set up a fund for sudden repairs. This way, you won't have to scramble for repair money should the need for it arises.
Be Aware Of The Laws That Govern Your Business.
You need to orient yourself to the landlord-tenant laws in your state. Know your tenants' rights and obligations as their landlord to avoid legal problems in the future.
You will need to learn and consider other things when you invest in a real estate property. Do not be misguided by unrealistic expectations. Your new rental property might not immediately give you tons of money. But if you have chosen the right location and have performed your due diligence, you will soon be reaping your rewards.