Technology is ubiquitous now. You can scarcely go anywhere or do anything which has not been influenced by technology anymore. With technology taking over so many things, one naturally wonders if the technology is bad for life, or is it the outlook towards it that is wrong.
Truth be told, technology is capable of both good and bad; it is up to you and me to decide how technology will influence our lives. It has been observed that technology is bad only when it disrupts the social and emotional processes linked to fulfillment. If you are careful to avoid this, then technology can significantly improve your well-being and happiness. Learn how to use technology to live a fulfilled life.
Use technology to help others
The happiness you get by helping others is something truly ethereal. There is nothing preventing you from using technology to achieve this. It is not an exaggeration to say that using technology to help others is perhaps the best use of technology yet. You experience happiness when you do something that boosts the probability of your survival or success. It is accepted that humans thrive by helping others. So, using technology to help others is akin to working towards happiness. Websites such as GoVolunteer is an example where technology is being used to help others.
Using technology for music consumption
Music has been the primary source of entertainment for humans from time immemorial. Consuming music has proven to be an immensely positive experience for us. Thanks to technology, you now have access to a treasure trove of music, no matter where you go. Technology has made it easy to listen to music anywhere you want. Listening to the right kind of music at the right time is one of the best experiences in life that you can have. All of this is now possible thanks to technology.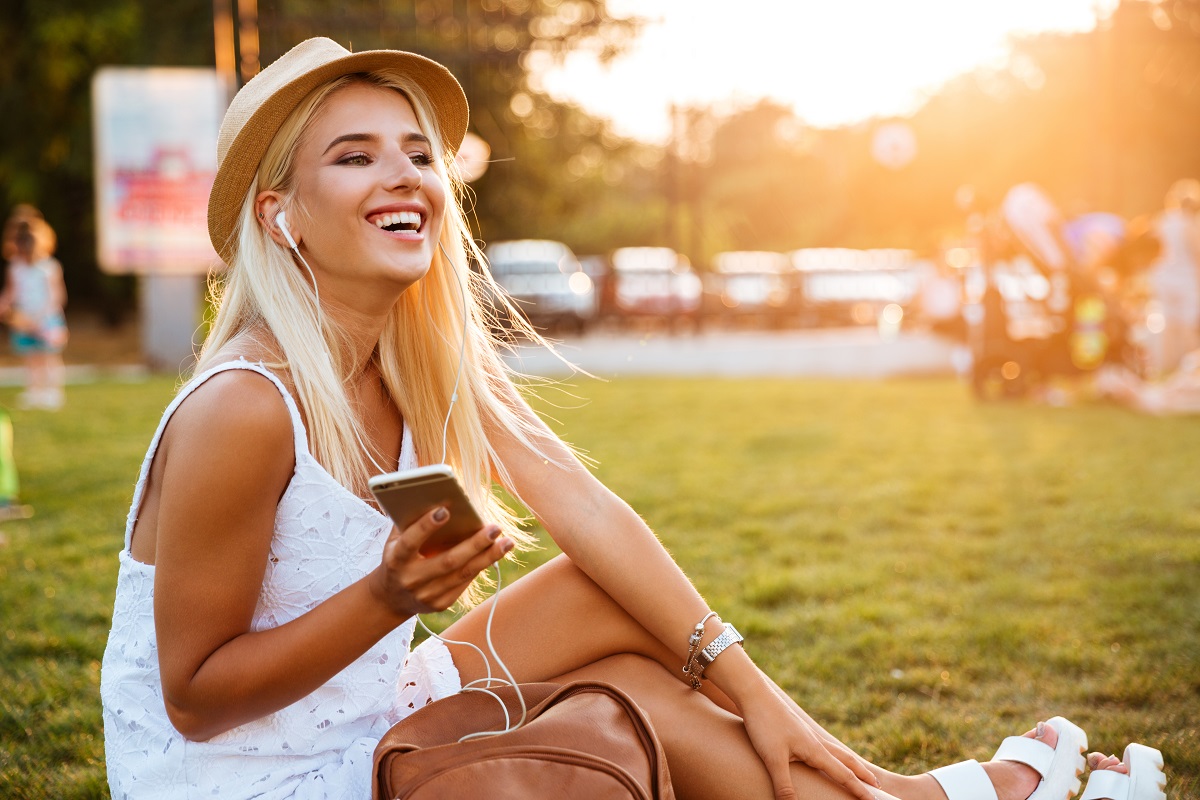 Additionally, technology helps you find new music that is similar to the ones that you already like — thereby making it easier for you to discover new music that you are probably going to love. Noise-canceling headphones and wireless earphones have made it easy to listen to music while exercising or doing some other work. Local computer stores commonly have a wide variety of such headphones on sale.
Technology and learning
Learning never stops in life. Learning helps you to explore new things and gives you something to ponder about. Education or learning helps people in reducing the likelihood of suffering from mental instability and illnesses. Thanks to technology, you can now learn new things no matter where you are.
With the increasing popularity of smartphones and tablets, almost every computer store has started selling them. There are numerous smartphone apps available now that can help you learn various new things on the go. There are multiple apps for every kind of learning, be it learning a new language or exploring new technologies, or anything else you desire.
To add to this, technology is here to make your life easier. When you can get tasks done quickly with the help of technology, you are left with more free time to spend with your loved ones and enjoy life to the fullest.