The pandemic in the year 2020 caused mortgage rates to fall to historic lows all over the nation. It has enabled more individuals and families to borrow the funds needed to buy their own home. Some took advantage of the reduced rates to refinance their mortgage and save thousands of dollars. Even with the year about to close, mortgage rates remain favorable for aspiring homeowners.
Many Americans, however, are waiting for the pandemic to taper off before they decide to take out home loans and buy houses. Will the current downward trend of mortgage rates continue well into 2021? Or will the cost of buying a house soar in the coming year?
The Struggles of Buying a Home in 2020
The one silver lining during the pandemic is the reduced mortgage rates. However, it did not mean that buying a house has become cheaper nor easier.
As states impose shelter-in-place orders in an effort to slow down infection, the process of hunting and buying a house became a little more complicated. Although real estate agents found a way to show properties to potential buyers while still social distancing through the use of social media and video platforms, many prefer the pre-pandemic process of driving to the site and walking from room-to-room. Visiting a listing physically can increase a person's risk of catching the virus.
Some sellers have also decided to postpone putting their house on the market this year because of the pandemic. Owners do not want potential buyers, real estate agents, or inspectors to come into the property and expose family members to COVID-19. The process of moving house can also be more stressful because of lockdowns and the threat of the virus.
This resulted in a limited number of listings which, as the rules of supply and demand dictate, inflated the price of properties. The low mortgage rates enabled more people to buy homes, but the smaller number of available properties caused bidding wars that made homeownership more expensive.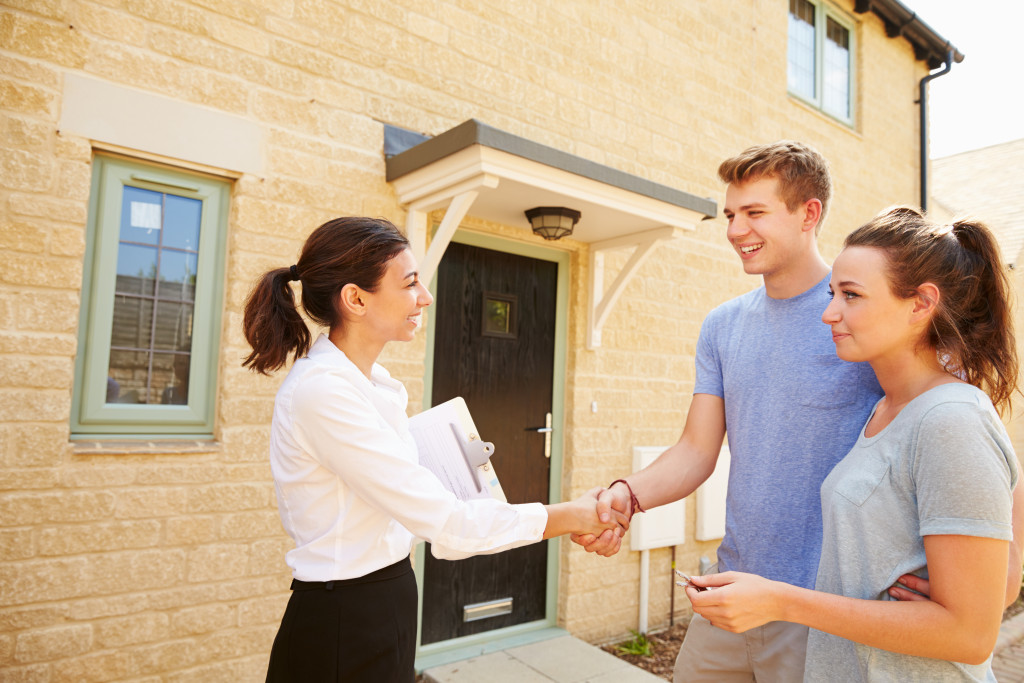 Low Mortgage Rates to Last Up to 2021
Homebuyers will likely continue to see low mortgage rates in 2021, according to analysts. Although no one can predict the outcome of the pandemic and, therefore, the economy, many believe that an average 30-year mortgage will have an interest rate of 3.03%. Prior to the pandemic, the lowest interest rate for a 30-year mortgage was 3.29%.
It is higher than the 2.71% interest rate for 30-year mortgages which was recorded on December 3. However, it is still a good number considering that, around this time last year, a 30-year mortgage has around a 3.40% interest rate.
Fannie Mae delivered more exciting news. According to its experts, mortgage rates for a 30-year fixed loan will hover around 2.8% in 2021 and 2.9% in 2022. Aspiring homeowners will have plenty of time to shop around and acquire their own real estate property.
House Prices Will Continue to Rise but Increase Will Slow Down
2020 was the year of home sellers. It was easier to find a buyer and the value of their house increased significantly. The cost of buying a house peaked at 6.7% in September (compared to the average home price around the same time last year).
Unfortunately, 2021 will still see house prices rising, but it will not increase at the same rate as it did in 2020. Both Freddie Mac and the Mortgage Bankers Association expect that the price growth will hover at the 2% range. CoreLogic believes that the rise will further slow down in the second half of the year, reaching 0.2% growth by September.
These predictions will hopefully allow home buyers to make more informed decisions. Buying a house is a huge investment even if the mortgage rates at present have never been lower. It is important that anyone who is considering acquiring a property of their own and settling down to think it through before signing a contract.