In the food business, freshness matters. Restaurant goers have seen their fair share of poorly presented food on the counter. Sometimes, decide to go to another restaurant. Chefs agree that people eat with their eyes before their tongues even touch the food. That is why it's crucial that when you display food—say, on a deli counter—display dishes must look really appetizing and delicious.
A restaurant won't be complete without display cases to showcase cakes and sweets and to entice patrons to order some for dessert. Cookies, cupcakes, cakes, pies, salads, sandwiches, and even ice cream need a proper display case, as they would be there most of the day. If you are managing a hospitality business, it would be better to have equally attractive hotel room service containers.
Before you go out and buy a display case, consider these minimum requirements.
Size and Shelf Options
Choosing the correct case size with the correct number of shelves is crucial. Display cases look good when they are well stocked. If your menu would feature a fixed number of dishes to display on a daily basis, you could determine beforehand the size that would be good for your business. Consider as well the dimensions of trays that you would be using—some are round, some are rectangular, while others are square.
If possible, bring a tray of each shape and size that you intend to use in the display case, so you can see which fits well. Lastly, the size of your facility would matter. If you're managing a small café, an upright vertical case will be the ideal choice.
Temperature
Maintaining the freshness of your food is another key element to ensure customer satisfaction. Make sure the case has a temperature setting that is perfect for both cakes and salads. If your business is a deli, your display case must be able to keep the food warm. Check for the number of fans or lamps the case has.
Humidity Settings
Some food products need to be stored in a humid environment. Find a case that would allow for cold and humid settings. There are case options that allow for adjustable humidity.
Types of Cases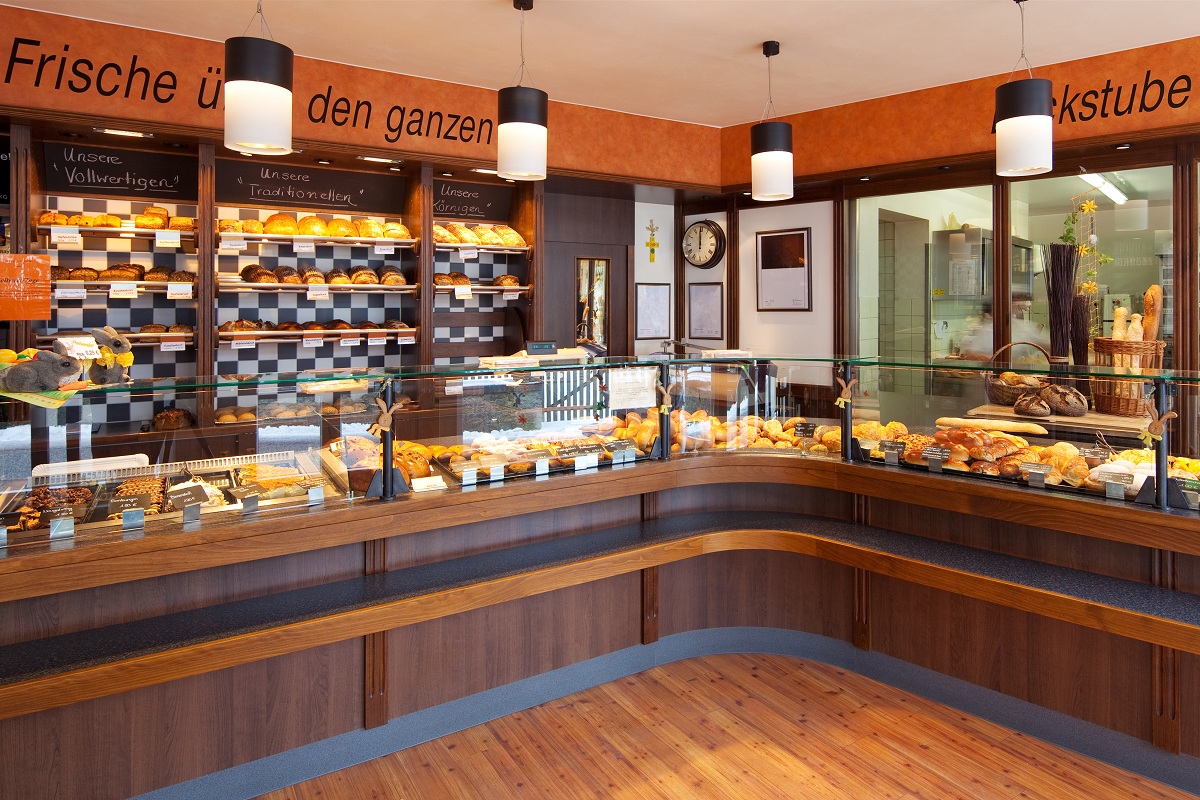 Now that you know the essentials to look for in a food display case, consider the different types of cases available.
Meat and Seafood cases. Typically, meat and seafood cases are single-level only and refrigerated. They hold temperatures just above freezing and are ideal for meat, seafood, and poultry.
Deli cases. These multi-shelf, refrigerated units hold above 40° F. Delis typically display cheeses and cured meats, so these cases maintain that temperature in order to prevent the food from freezing.
Bakery cases. These come in both refrigerated and non-refrigerated models. Refrigerated types have shelves and have temperatures at 40° F. These are ideal for pies, cakes, and other baked goods. Non-refrigerated cases, on the other hand, are dry and are perfect for bread, bagels, and baked dessert.
Combination cases. These cases have dual temperature zones and are perfect if your store carries bakery items that require both types of display cases. The beauty of this is that it is in one unit—cold in the bottom and heated at the top.
Let your customer's eyes feast first on your offerings even before they eat. The best way to do that is to have the perfect display case.