Owning a home is a huge investment. That's why you need to take the necessary steps to prepare yourself and secure your finances. Further, the home buying process can get pretty technical and complicated, what with all the contracts and paperwork you'll encounter. To help you get through your first time buying a home, here's a quick guide.
Set up an emergency fund
As we mentioned, buying a home is going to cost a lot of money—and maintaining it will cost even more. So before anything else, you need to make sure you have enough to cover not only the cost of the house but also your daily necessities. All this while still having some funds in case of emergencies and, of course, for your savings.
Ideally, you should have an emergency fund with at least six months' worth of expenses in place. This will equip you in case of unforeseen circumstances like burst pipes that flood the basement, medical expenses, hospital bills, etc. And it would also be good to pay off all your debts and loans before investing in a home.
Set your budget
Your finances become crucial when buying a home. So you have to make sure everything is in check. Set your budget and determine what type of home you can afford. Don't forget to include the down payment, closing costs, renovations, etc.
Get a loan
Some people spend years saving up for a home, while others opt to seek the help of a mortgage firm. If you want to apply for a mortgage loan, be sure to have enough to pay for the 20% of the cost of the property or the down payment. The remaining 80% will be shouldered by the mortgage, which you will pay off in arrears for a specified duration.
Find mortgage lenders or banking institutions in your area and choose the most suitable loan option. Also, make sure you have a good credit standing to increase the chances of approval.
Begin your home search
Once you have all your finances in place, you can now start looking for a home. Around 90% of home buyers begin their search online by browsing through listings of homes for sale. You can either do this or get the help of a real estate agent who will assist you in your search. Hiring a realtor will ensure that you get good deals and find the perfect home for you and your family. Plus, they can make the process much easier and faster.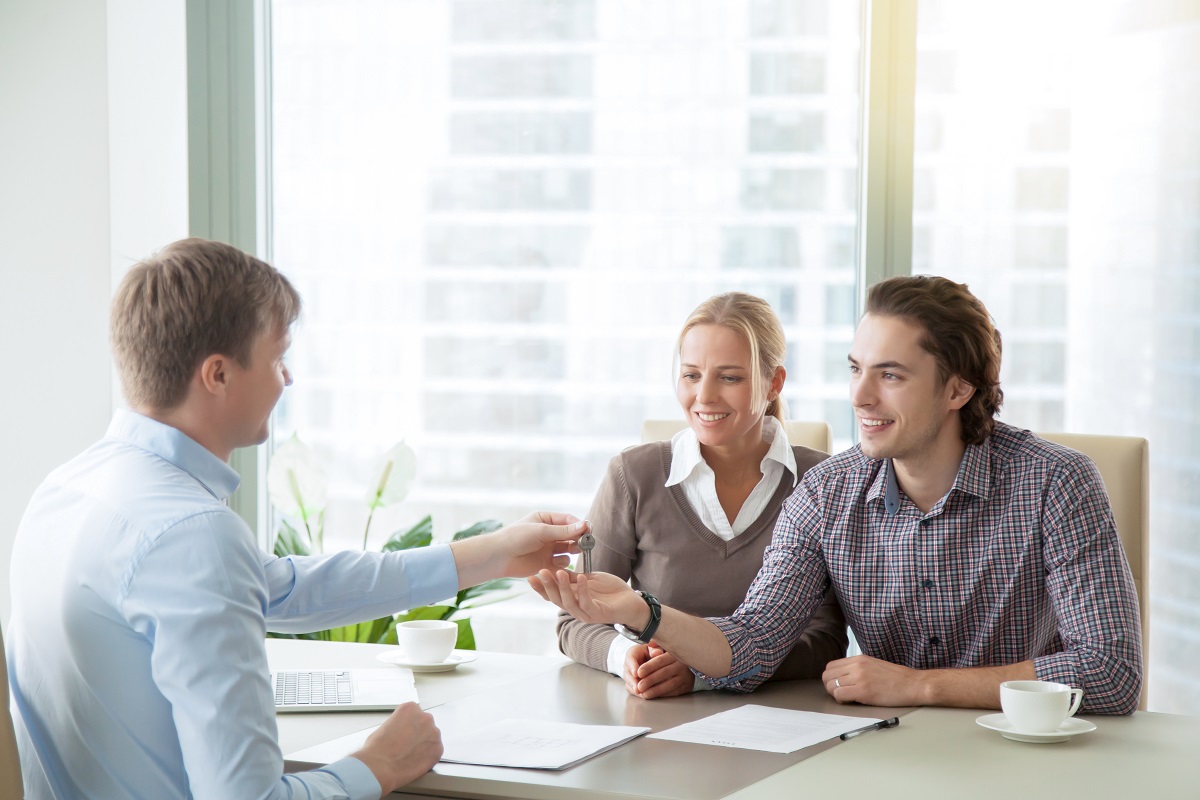 Make an offer
Once you've selected the home you want to live in, it's time to make an offer. Remember that you may not be the only one interested in the property, so keep your offer competitive but within your budget at the same time.
Prepare for closing
If the seller accepts your offer, you can move on to the closing phase. This is where all the paperwork and documents will come in. The closing is going to be a little technical, so you might want to get the help of a realtor to guide you through the process. A real estate agent can schedule inspections, give you honest insights, inform you of the steps involved in closing, and help you tackle closing items.
Make sure you take the closing phase seriously. It's common for first-time buyers to immediately fall in love with the house. But always watch out for red flags and read the documents properly so that you can protect your interests.
Buying a home is a big endeavor. Your job, as a first-time home buyer, is to be familiar with the process, so you can protect your interests and get good deals in your investment.